UPDATED APRIL 18th:
RSD "Third Eye" reissue delayed. Sorry – this was out of our hands!
"We're extremely disappointed to report that, for reasons far beyond our control, our vinyl release of Redd Kross' Third Eye will not be available this Saturday for Record Store Day. Instead, the album will be available in stores beginning Friday, May 18th.
In the spirit of Record Store Day, we are keeping the release exclusive to independent record stores. You can find the store(s) closest to you on RSD's website.
As previously announced:"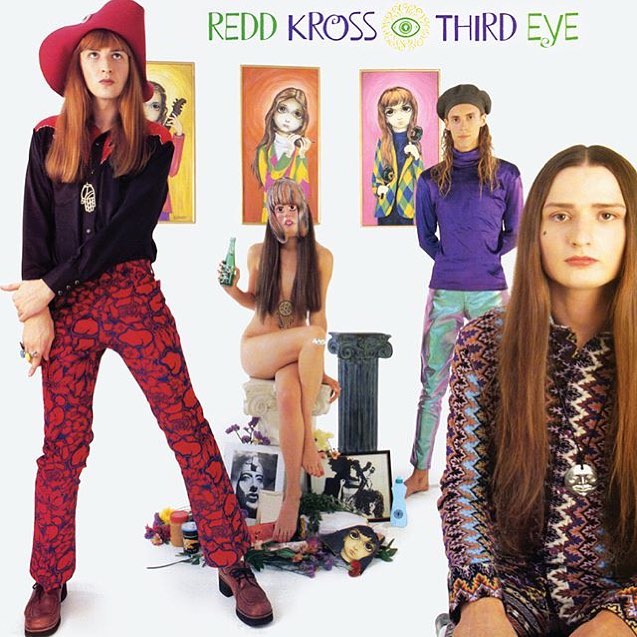 Event: RECORD STORE DAY 2018
Release Date: 4/21/2018 
Revised Release Date: 5/18/2018
Format: LP
Label: ORG MUSIC
Quantity: 2000
Release type: RSD Exclusive Release
Third Eye is the major-label debut album by Redd Kross, released by Atlantic Records in 1990. The album has been unavailable in recent years, and has not been released on vinyl in the US since its original release. The album features one of Redd Kross' fan favorites, "Annie's Gone". This limited edition color vinyl pressing comes with a lyric insert, and is exclusively available to independent record stores for Record Store Day 2018.
A1 The Faith Healer 3:52 A2 Annie's Gone 3:36 A3 I Don't Know How To Be Your Friend 3:55 A4 Shonen Knife 3:22 A5 Bubblegum Factory 2:50 A6 Where I Am Today 5:03
B1 Zira (Call Out My Name) 4:09 B2 Love Is Not Love 4:32 B3 1976 3:44 B4 Debbie & Kim 4:01 B5 Elephant Flares 4:03