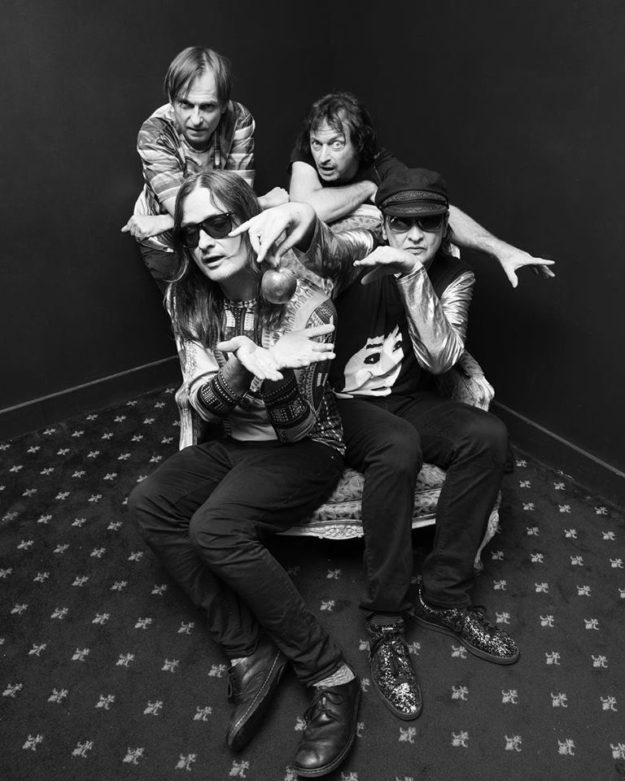 Any early holiday treat for the west coast and southwest. 12 Redd Kross shows coming your way this Dec. Dale Crover Band is supporting. You're Welcome!!
Check local listings for tickets.
Dec 5 San Diego, CA- The Casbah
Dec 6 Phoenix, AZ – Last Exit Live
Dec 7 Las Vegas, NV – Beauty Bar Las Vegas
Dec 8 Ventura, CA – The Garage
Dec 10 Santa Cruz, CA – The Atrium at The Catalyst
Dec 11 San Jose, CA – The Ritz
Dec 12- Sacramento, CA – Holy Diver
Dec 15 Vancouver, BC – Biltmore Cabaret
Dec 16 – Portland, OR – Mississippi Studios
Dec 17 – Seattle, WA – Tractor Tavern
Dec 19 San Francisco, CA – Slim's
Dec 20 Santa Ana, CA – Marty's on Newport
---
In spring of 2017, the band had a successful tour of the central and eastern United States supporting the limited reissues of Teen Babes from Monsanto and the rarities collection Hot Issue on Redd Kross Fashion, their own boutique label. The demand for those reissues exceeded the quantities that were made, so Merge Records is making both albums more widely available (and pressing them on different colored vinyl!). The reissues are due out December 7, and you can reserve your copies today in the Merge store.
Later in 2017, Redd Kross embarked on a world tour supporting the Melvins (bassist Steven McDonald and drummer Dale Crover play in both bands) which took them to the UK, Europe, and Australia.
Fast forward to 2018: The band is hard at work putting the finishing touches on a new album to be released on Merge in late summer of 2019! It's the first collection of new Redd Kross songs since 2012's Researching the Blues. And prior to the new album, Third Man Records will be reissuing vinyl editions of the currently unavailable 1990s albums Phaseshifter and Show World in the spring. 2019 is shaping up to be a huge year for the band!
In the meantime, Redd Kross will embark on a 12-date tour of the West Coast and Southwest in December—including their first run of PNW dates since 2013—in support of the Merge reissues of Teen Babes from Monsanto and Hot Issue. Joining them will be the Dale Crover Band (featuring Steven McDonald on bass) who released 2017's The Fickle Finger of Fate on Joyful Noise Records.