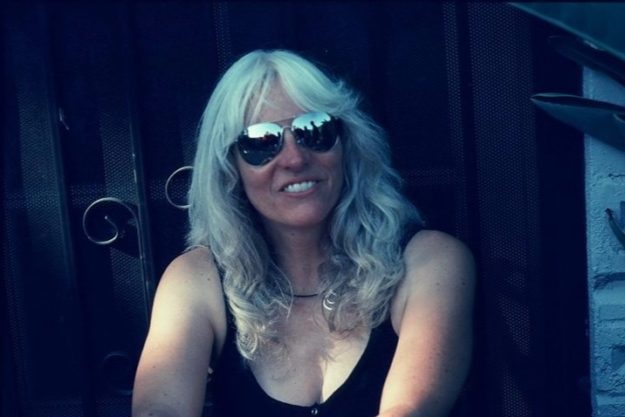 Long time friend and former drummer of Redd Kross, Janet Housden is currently being treated for breast cancer.    Janet is a BADASS, she's not gonna take this crap sitting down,…unless its sitting on a drum stool of course.
So we at Redd Kross HQ, have decided the best way to help her fight this bullshit is to reunite, for one night only, with our 1982 line up, featuring Janet Housden (on drums), Tracy Lea (on guitar), as well as Jeff and Steve to perform our Born Innocent album in its entirety at the Echo in Los Angeles on Sunday March 24th.  It will be an afternoon show so plan accordingly.
We are asking people that would like to attend the concert to donate $50 to this campaign and you will reserve your spot on the list for the gig.   If you donate multiples of $50 please confirm how many spots on the list you are reserving.  If you can not make the gig but would still like to support Janet, know that all donations (after GoFundMe commissions) are going directly to her.
Of course we know that battling cancer is tricky and unpredictable business.   She has already gone through several rounds of Chemo, next is an operation to remove the cancer cells and then she will follow that with radiation treatment.    We have scheduled the show for a time when, if all goes as planned, Janet should be well on the mend, cancer free and sporting a sassy new haircut.   Janet and all of us are looking forward to having a celebratory night of friends, family, music and kicking cancer's ass!  Please join us.
Janet would also like people to know, she does have insurance and some savings, she is not destitute or anything.  But while she is in treatment she's without work and income.  We want to relieve her of as much extra stress as possible while she is fighting this battle.   Please support her, no amount is too small.  Much Love xoxo
CLICK HERE TO DONATE NOW