Available while they last – Teen Babes on CD Limited Edition!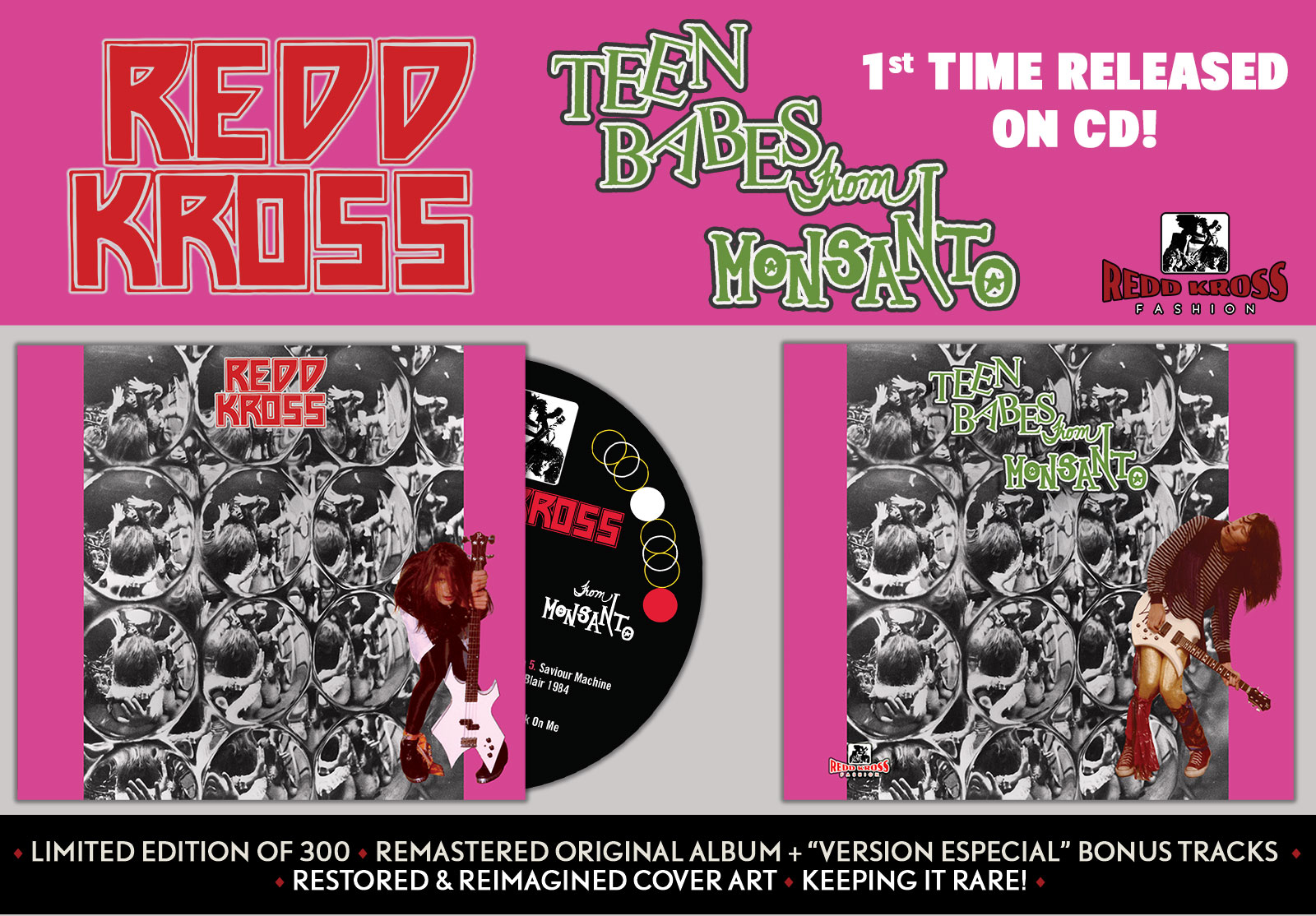 TEEN BABES FROM MONSANTO mini gatefold CD.
LIMITED RUN!!!
In Celebration of the upcoming TEEN BABES COMPLETE mini SoCAL tour.
*See Redd Kross on Facebook for dates and tickets*
For the very first time on CD!!!!
Awesome mini gatefold design with spine.
Remastered from original analog tapes.
Act 1.(version originale)Is the original album in original sequence.
1.DUECE
2.CITADEL
3.HEAVEN ONLY KNOWS
4.ANN
5.SAVIOUR MACHINE
6.BLOW YOU A KISS IN THE WIND
7.LINDA BLAIR 1984
Act 2.(version especial)
8. IT WONT BE LONG
9.DONT TURN YOUR BACK ON ME
10.FANCY
11. I'LL MEET YOU HALFWAY
12.DANCING QUEEN