April 21st @ Ace Hotel Palm Springs: Desert Gold / Third Man Records' Special Guests Redd Kross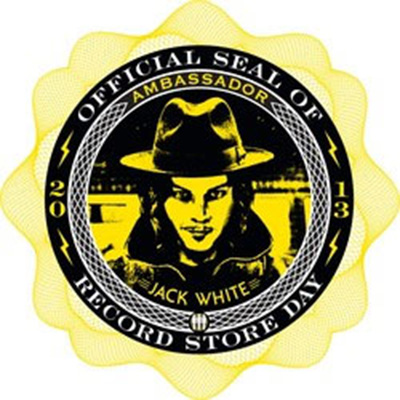 APRIL 21, 2013 @ ACE HOTEL, PALM SPRINGS, CA:

THIRD MAN POP UP SHOP
The Third Man Records Rolling Record Store and mobile studio create live recordings and dish Desert Gold-exclusive vinyl
THIRD MAN RECORDS LIVE BANDS AND DJS
Third Man Records presents live performances by White Mystery, Dirty Ghosts, White Fence and friends poolside
HOWIE PYRO
Howie Pyro plays psycho soul, voodoo R&B, '60s garage bands, all on 45s
THIRD MAN RECORDS SPECIAL GUESTS
Third Man Records brings Redd Kross and additional special guests to play raucous lullabies for this year's Desert Gold.
Please note: Eagles of Death Metal will NOT be performing. Redd Kross set time: 1:30 am
Additional details @ Third Man Records.
Click here for event details @ Ace Hotels.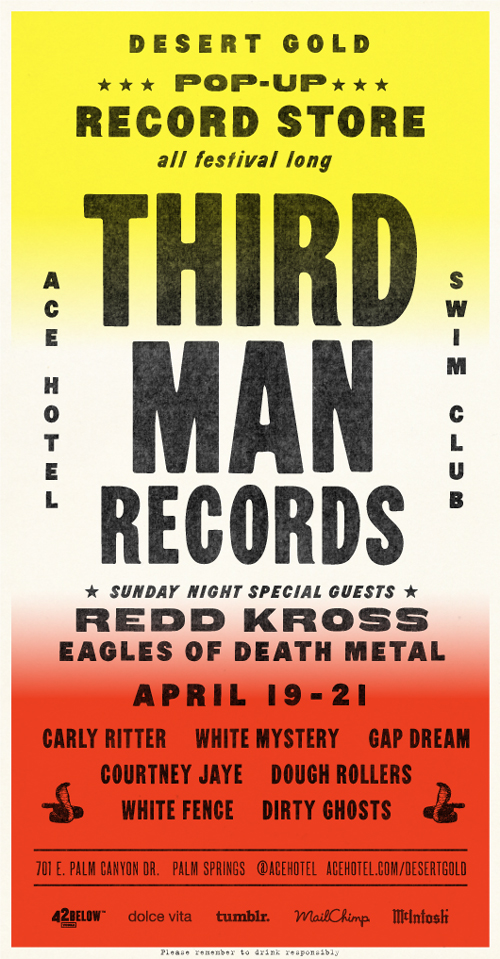 All Desert Gold events are free. Nighttime events in the Amigo Room are 21+. If we reach capacity we might have to shut the screen door for a bit — hotel guests have priority entry when we're at capacity. Thanks for understanding. You can be a hotel guest when you book a room.